After a disappointing loss to Mumbai Indians in IPL 2021, Kolkata Knight Riders'(KKR) player Andre Russell has said that his team is definitely going to perform better in the upcoming matches of the tournament. Kolkata Knight Riders lost the match to Mumbai Indians by 10 runs while needing just 31 runs off the final 5 overs with 6 wickets in hand.
Batting first, Mumbai Indians were bowled out for 152 in 20 overs after a poor batting show in the death overs. Andre Russell took five wickets in his 2 overs to dismiss most of the Mumbai Indians' lower-order batsmen. While Kolkata Knight Riders were highly expected to win the match with their brilliant batting in the first half of 2nd innings, they remained 10 runs short in the end.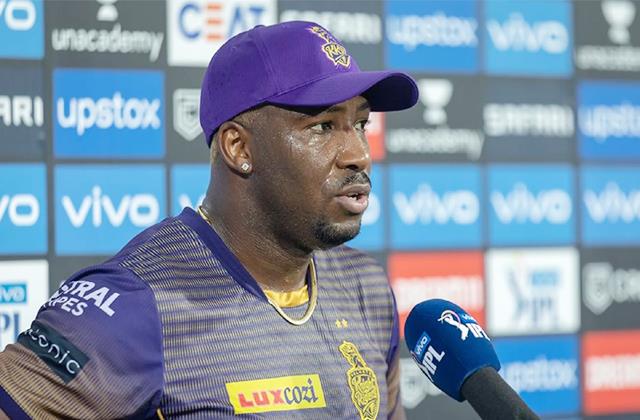 Kolkata Knight Riders Definitely Going To Do Better: Andre Russell
While speaking during the post-match presentation, Andre Russell said that Kolkata Knight Riders is going to learn from the game and perform better in the future.
"I just think it's a game of cricket. I have played 100s of T20 games, and I have seen games where teams cruise in the driver seat and suddenly lose a few wickets. A new batter comes in and struggles to get away the ball, and I think that's what happened tonight. So, we definitely have to learn from it," Andre Russell said after the game. 

The West Indies all-rounder also said that he has confidence in the team. "We are looking to make sure that who is in, stays in, and once we learn from all these mistakes that happened tonight, we're definitely going to be doing better. We have a good team, and I'm confident in the boys," Russell further said.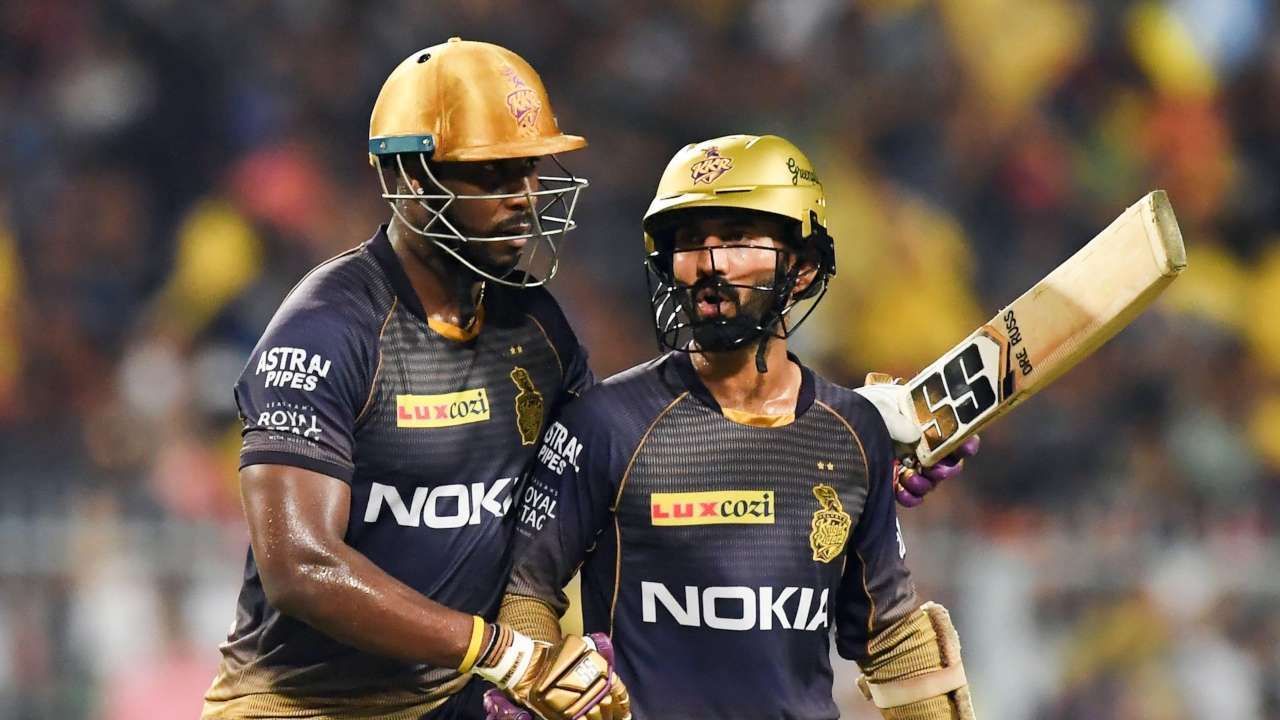 Unfortunate That Me And DK Couldn't Finish The Game: Andre Russell
Speaking over his batting, Andre Russell said that went under pressure after playing some dots. "I was just playing each ball on its merit, not trying to get out. It's a game of cricket; we don't try to do the wrong things all the time, but it happens!

"Sometimes luck goes your way; sometimes it doesn't. That time I was looking to rotate the strike, not allow too many dot balls because once you have got a ticking over, we are good. I did not get any runs, and that built a bit of pressure on me," the 32-year-old said. 

Russell also mentioned that it was unfortunate that he and Dinesh Karthik could not finish the game in spite of being good finishers. "Unfortunately, a good finisher like myself and DK did not get bat to ball. If we did get a few boundaries, the game would be over. We will go back to the drawing board. We have been playing some good cricket as a team and we will move on from this game," he concluded.
When Andre Russell arrived to bat in the 16th over, KKR were railing at 122-5, needing 31 runs off 28 balls. Russell had Dinesh Karthik on the non-striker's end. With two powerful hitters on strike and fewer runs needed for victory, KKR were expected to take the game in their favour.
However, too many dots, few crucial wickets, and just one boundary in the last five overs helped Mumbai Indians to seal victory by 10 runs in the end.